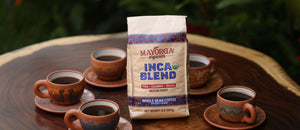 Save 10% when
you subscribe
Coffee Subscriptions
Experience the flavors of our Latin American coffee, delivered every month right to your door.
By joining our subscription program, you get 10% off on your recurring orders.
How it works
1
SELECT YOUR COFFEE
Choose the coffee that you want to receive below. It can be a single origin or signature blend, and arrive in a 12oz, 2lb, or 5lb bag.
2
SET THE FREQUENCY
How often do you want your coffee to arrive? We can deliver every 2, 4, 8, or 12 weeks.
3
ENJOY YOUR CAFECITO
Enjoy your Mayorga cafecito, delivered right to your door. You can modify or cancel your subscription anytime.
Yes, you easily skip or delay deliveries,as well as swap out products to try new things at any time through your customer portal.
You can access your customer portal through your store account login. If you have not registered an account, you will need to create an account using the same email address used at checkout.
Once your account is registered, you can log in and access your customer portal by clicking on the Manage Subscriptions link.
You can also access your account using a direct link to the customer portal. This link is normally sent in the Subscription Confirmation email when you begin a subscription and the Upcoming Order email.
You will be charged using the same payment method you used to place your initial subscription order unless you make a change to your payment method in your customer portal. 
Orders are processed at midnight each day. You are charged depending on the frequency at which you set your subscription. For example, if your initial order was placed September 25th for monthly subscription your next order will process on the 25th moving forward unless another factor impacts the schedule (such as declined payment).
Shipping is free in the continental US for orders over $40. 
There is a flat rate of $7.99 for orders that don't meet the minimum.
1. Login to the customer portal.
2. Click the Payment Methods tab.
3. Expand the payment method to be adjusted.
4. Click edit.
5. Click Send update email on the slider.
If you used PayPal as your payment gateway, you can edit the payment method in your PayPal settings. Otherwise, you need to cancel the subscription and start a new subscription via checkout.
You can update existing shipping addresses from the Shipping tab:
1. Login to your customer portal.
2. Click on Shipping. This will display all shipping addresses on your customer account.
3. Click the link on a specific address will allow you to update it as needed or click on the Add New Shipping Info button to add an address.
If you have more than one subscription you can update the shipping address for a specific subscription:
1. Login to your customer portal.
2. Click on Subscription
3. Click Edit on the subscription you want to update
4. Scroll down to Shipping Address.
5. Click the arrow to expand.
6. Select one of the other shipping addresses.
Note: This only affects the shipping/delivery address, this does not update billing information related to the method of payment.
How to skip a delivery
1. Log in to your customer portal.
2. Click the Delivery Schedule tab to see all upcoming deliveries for your subscriptions.
3. Click Skip next to the delivery you would like to skip. If you want to unskip a delivery, click Unskip next to the order.

How to edit your next order date
1. Login to your customer portal to adjust the order date:
2. Click Subscriptions and then click on Edit. 
3. You will be taken to a page where you can edit the next order date for your subscription. 
Once you select the new charge date you can click on the Update next shipment date.
One-time products can be added to your subscription order. Login to your customer portal to add products:
1. Click the Subscriptions tab and select Edit next to the subscription you want to add a product to. 
2. Hover over the product you want to add and select Add one-time. This automatically adds the product to your shipment. 
You can also add one-time products using the Add a Product button on the Subscriptions tab.
To manage or delete a one-time product:
1. Click the Delivery schedule tab.
2. Select Manage add-on.
In order to cancel your subscription, you will first need to log in to your account.
1. Login to your customer portal.
2. Click Subscriptions and Edit.
3. Scroll down to the bottom of the page and click on the Cancel Subscription. If required provide a cancellation reason and confirm the cancellation by clicking Proceed.